The historical tramp agency activity of Fratelli Cosulich Group
The Tramp Agency is just one of the several shipping activities that the Cosulich Group can offer and deliver through its global network and widespreaded presence in the market.
Our strenght it's made by our long-lasting story, our values, our diversification and cooperation between all our companies and business units.
Click on the following link to learn more about Fratelli Cosulich History and Company Profile: cosulich.com
We can count on a strong network of agencies not limited to our Genoa Head Office and Main local office but also thanks to a well tested of local agencies in any Italian Ports.

You just need to contact us to find out.
HEAD OFFICE: GENOVA
MAIN LOCAL OFFICE: SAVONA, LIVORNO, NAPLES, RAVENNA, VENICE, TRIESTE, MONFALCONE AND PORTO NOGARO
Discover our Local offices
Memberships
The Fratelli Cosulich Tramp Agency Department is also member of the major International Shipping organizations such as: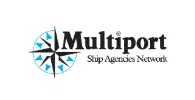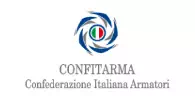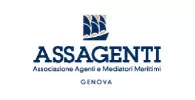 We working for
Our customers portfolio boasts one of the most important owners and players of the shipping industry such as: